Meet the instructors
Our instructors are all fully qualified and are excellent teachers. If you would like to book an instructor for your visit to Thrunton Long Crag, please contact us for more information.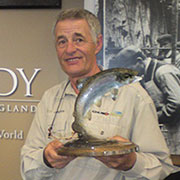 Bob Smith
Bob Smith is a full time fly fishing coach and guide who covers Northumberland, Durham and the Scottish Borders.
Bob was invited to become a member of the world famous Hardy and Grey's Game Fishing Academy after qualifying as a game angling instructor (G.A.I.C) and a level 2 Game Angling Coach.
Bob has coached at Thrunton Long Crag since its opening. He has an extensive knowledge of fly fishing and the tackle required to ensure anglers of all ages and abilities enjoy their fishing.
He is a passionate fisherman who has a wealth of experience to coach on the rivers and still waters throughout the region. Lessons, tuition, courses and guiding are all part of the service that Bob provides. Small private or corporate groups can be catered for and details of the full service on offer are available at www.bobsmithflyfishing.co.uk
Home: 01670514086 Mob: 07984810791
---
Lucy Bowden
Lucy Bowden is the UK's youngest female Level 2 UKCC game angling coach. Born and raised in Northumberland, Lucy works at Hardy & Greys in Alnwick.
Lucy has been going fishing for over twenty years after her father introduced her into the sport. Lucy offers fly fishing coaching at Thrunton Trout Fishery and can cater for individuals or groups. From how to set up your fishing equipment, learning to cast to entomology and much more, Lucy can provide all equipment and is CRB checked and holds a First Aid certificate.
Mob: 07890 519392
---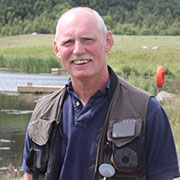 Stevie McCann
Steve has worked for Chris and Jill Blythe for the last 30 years. He has been a keen angler since he was 10 years old and has recently qualified as a level 2 coach in Game Angling.
Steve is able to help beginners to develop their skills, from knot tying and casting, to line and fly selection. Steve is qualified to work with children (CRB checked), and holds a current First Aid Certificate. He has been heavily involved in the development of Thrunton Long Crag Trout Fishery and has extensive knowledge of the site and water.
For a private lesson contact Steve Mob: 07765395072 Fishery: 01665574400.
---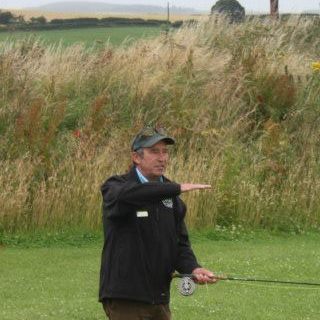 Barry Mitchell
Barry is a full time game angling Instructor and guide. He is an active member of GAIA (Game Angling Instructors Association) and is fully qualified to teach in both single handed and double handed casting techniques. He has a wealth of experience having fly fished for all species of game fish in the rivers and stillwaters of the North East and Scotland for over 40 years.
He can provide casting and fly fishing tuition to individuals or groups at Thrunton Long Crag. Barry has provided Instruction to all abilities from beginners and children to the more experienced angler in a relaxed and friendly manner.
He holds a current first aid certificate, is CRB/DBS enhanced, trained to work with children and is fully insured.
For a private lesson contact Barry on 01670 518618 or 07979023301 or visit www.barrymitchellfishing.co.uk or email bmitchellfishing@gmail.com